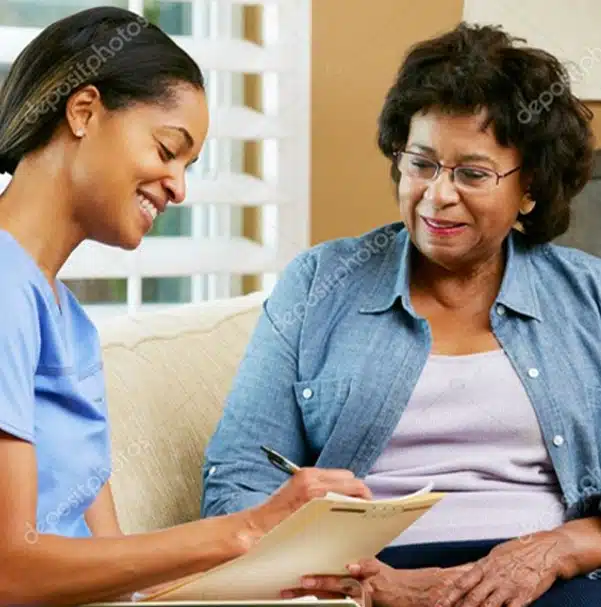 Welcome to the Weight Loss Practice
There are thousands of supplements, regimens, and endless expensive processed food plans. There are medications with dangerous side effects. There are apps. Have you tried any of them? Did they fail? Did they work for a time, and then become too difficult to incorporate into your busy, sometimes stressful life? We understand you might be feeling cautious about what seems to be a simple solution. But, partner with us, and you will find that our less expensive, non-invasive therapy–WORKS.
Our medication received FDA approval easily, with little fanfare, because it is safe and effective. The best news? It is simple to incorporate into a busy lifestyle and begins working immediately. Slow down the system that stimulates hunger impulses, and experience the sensation of feeling full and satisfied with smaller portions. It doesn't get any easier.
On your first visit to our Indianapolis Weight Loss clinic, you will be seen by out weight loss specialist to discuss any health concerns, outline your history of weight gain and loss and receive the first dose of this protein-based therapy. As your visits continue, take advantage of every opportunity to discuss your progress, and receive support, information, and encouragement from our incredible team.
Our Weight Loss Specialist
This medication was designed by a top weight loss doctor and his partner in the practice, also a medical weight loss specialist. After years of working with patients, these two physicians longed for an option that did not involve Phentermine or Adipex, which are medications not everyone can take, or afford. These two spent years researching food consumption, digestion, and hunger regulation and came up with a simple solution: increase your natural proteins, known as peptides.
Research shows an exponential increase in these proteins following gastric bypass surgery. The proteins alert the system involved in regulating hunger and digestion, that after very little food, you are full and satisfied. As the doctors began to understand how peptides safely and naturally communicate to the body that small portions of food are enough, they devised this now FDA-approved weight loss therapy, which also incorporates B-12, another key nutrient needed for weight loss.
Schedule a Weight Loss Consultation
What Our Clients Are Saying
Within one or two days, I noticed a difference in my appetite. I lost six pounds the first week.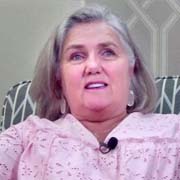 In six months I lost 30lbs. I get full quicker, so my portions are smaller, which causes me to eat less, so I'm losing more weight.
This medicine has helped me lose 30 pounds. That means I'm going to be buying some new clothes very soon.
Indianapolis Weight Loss is committed to helping its patients set and reach their weight loss and health goals. From nutrition and movement to meditation and medication, we have developed the tools and teams necessary for you to be successful.
This program was devised by physicians who followed their protocol, and they understand the challenges real weight loss entails. Their program and protocol are stress-free. Our staff training is extensive, and every patient experiences excellent care, great communication, and compassionate coaching. Making an appointment is easy, keeping it even easier. We are committed to short to no wait times, easy payment options, and convenient appointment times.
Our Latest Blog

Weight loss can be a daunting journey, especially when you're trying to navigate it on your own. That's where Indy Weight Loss comes in! Our trusted weight loss clinic in Indianapolis offers personalized programs and professional support to help you achieve your health goals.

Losing weight can be challenging for many people, with diets and exercise programs not working for them. However, when searching for effective solutions in Indianapolis, Indy Weight Loss stands out

Weight loss consultations in Indianapolis provide personalized coaching and guidance from highly-skilled health and wellness experts, whether that means making healthier food choices or creating an individualized fitness plan suited to you.
Indy Weight Loss 5455 W 86th St #260 Indianapolis, IN 46268 (463) 222-0909
About the Weight Loss Clinic
Indy Weight Loss is a medical clinic in Indianapolis, Indiana that specializes in medical weight loss. The weight loss center provides safe, non-surgical weight loss programs that help patients lose weight without being hungry. The healthy weight loss plans that the center provides are doctor supervised, physician recommended. The medication is approved by the FDA. The weight reducing plan is affordable, easy to follow and effective. The program does not require starvation diets, unsafe medications or exercise.
We provide weight loss services for these areas of Indianapolis: Mile Square, Broad Ripple, Fountain Square, Traders Point, Haughville, Decatur, Christian Park, Woodruff Place, Sebring Court, Bates-Hendricks, Meridian-Kessler, Martindale – Brightwood, Lockerbie Square, Lockerbie, Scarborough Lake, Butler-Tarkington, Fletcher Place, Chapel Glen, West Indianapolis, Fall Creek Place, Fall Creek, Eagledale, Old Northside, Herron Morton, North Willow Farms, Lake Maxinhall Estates, Chatham-Arch, Irvington Historic District, Lake Kesslerwood, Kesslerwood, Cameron Meadows, Westchester Estates, Westchester, Drexel Gardens, Steinmeier Estates, Steinmeier, Windham Lake, Windham, Devington, Hill Valley Estates, Hill Valley, St. Joseph Historic Neighborhood, Park Fletcher, Ransom Place, Ransom, Snacks / Guion Creek, Brendonwood, Cole-Noble District, Cole-Noble, Oliver Johnson's Woods, Park Valley Estates, Park Valley, Camby, Ballinshire Estates/ Cobblestone, Historic Meridian Park, Meridian Park, Liberty Creek North, Avon Creek Estates, Avon Creek, Chapel Hill Village, Kessler Commons, Raymond Park, Beaumont on the Green